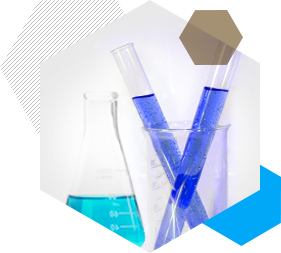 We will continuously research to develop high-value products of the best quality with the challenging spirit of "nothing is impossible".
Competencies and prospecting new businesses with the principles of enhancing technology of the existing businesses and continuous development of high-value products. In order to react to the 21st century's fast changing market environment, we are improving the quality of existing products based on the accumulated technology and enhancing research on new popular business field.
"LOTTE ALUMINIUM Research Institute continuously conducts research to provide the best quality products and develop high-value products."
LOTTE ALUMINIUM has the best technology in various fields including Aluminium foil, printing packaging material, corrugated cardboard boxes, and CANㆍPET bottles. We are dedicated to raise our brand value through continuous development of new products and produce products of best quality.
Research Areas
Field
Main Research and Development
Aluminium Foil

Development of diverse Aluminium foil such as medicine and food packaging materials and electric/electronic industrial materials.
Development of new item using Aluminium
Cost reduction, manufacturing improvement, and introduction of new technology

PrintingㆍPackaging

Development of items such as food/medicine packaging materials and industrial packaging materials
Development of packaging materials for electronic components and materials
Development of high-class packaging materials such as eco-friendly and functional packaging materials
Cost reduction, manufacturing improvement, and introduction of new technology

CANㆍPET Bottles

Development of new design for CAN and PET bottles
Green Envrionment with eco-friendly materials and light-weight products
Cost reduction, manufacturing improvement, and introduction of new technology

Research Institute

Establishment of mid/long-term R&D strategy
Development of new materials and new items, development of substitute materials
Promotion of national projects