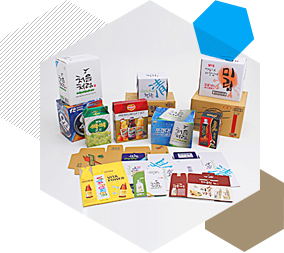 We will continuously develop products
to provide eco-friendly corrugated cardboard boxes.
Our corrugated cardboard business is supplying eco-friendly corrugated cardbox boxes with great buffer capacity and contents preservability. In particular, we are continuously developing products with diverse shape and function to meet consumers' characteristics.
Products
A type Box
Top and bottom of the boxes open and close. Length-side and width-side have wings on their top and bottom. Used for foods, confectionaries, and agricultural and marine products.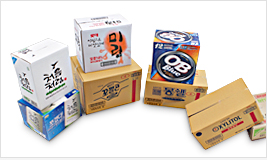 Composition of Materials