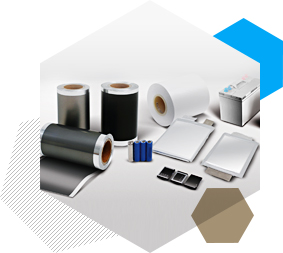 We will prepare for future competitiveness by seeking new business opportunities through continuous innovation.
Based on LOTTE ALUMINIUM's core competence, we will actively propel development of high-value products and new businesses to lead the future growth of LOTTE ALUMINIUM and realize sustainable growth.
Funcational Pckaging Material
Wellpack
Wellpack is a high-functional package with advanced oxygen barrier property (as oxygen being the main reason behind food rancidity) and advanced food security, a unique packaging solution of LOTTE ALUMINIUM.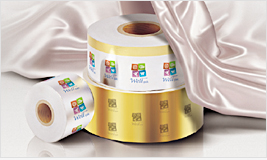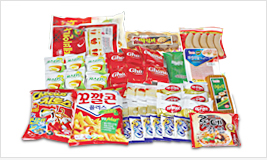 Wellpack product information
Use
Food packaging material for dried fruits, Cheese, Pie, Snack
Material Composition

OPP / Wellpak / Sealant
PET / Wellpak / Sealant

Product Performance
Cost Reduction
and Light-weighted
In the process of printing, by using the eco-friendly and biodegradable barrier material as ink and coating it, it can substitute for the existing materials or layers to secure barrier property. By doing so, the packaging structure is improved as well as reduction in costs and package weight.
Consideration of food security
Dastically improved oxygen barrier property, as the oxygen is the main reason behind food rancidity. Elongated preservation period of taste. Also applicable to various plastic films. Applied to most of the food packaging materials to consider food security as the top priority.